X300 Smart Portable Speaker & Projector
A 2-in-1 speaker projector for all your entertainment needs. Built-in battery for streaming on the go. Now on Amazon for $949!
Shop Now on Amazon
Modern Digital in a Vintage Hi-Fi Design

A fusion of design aesthetics and technology functionalities, X300 provides convenient and user-friendly experiences for modern consumers.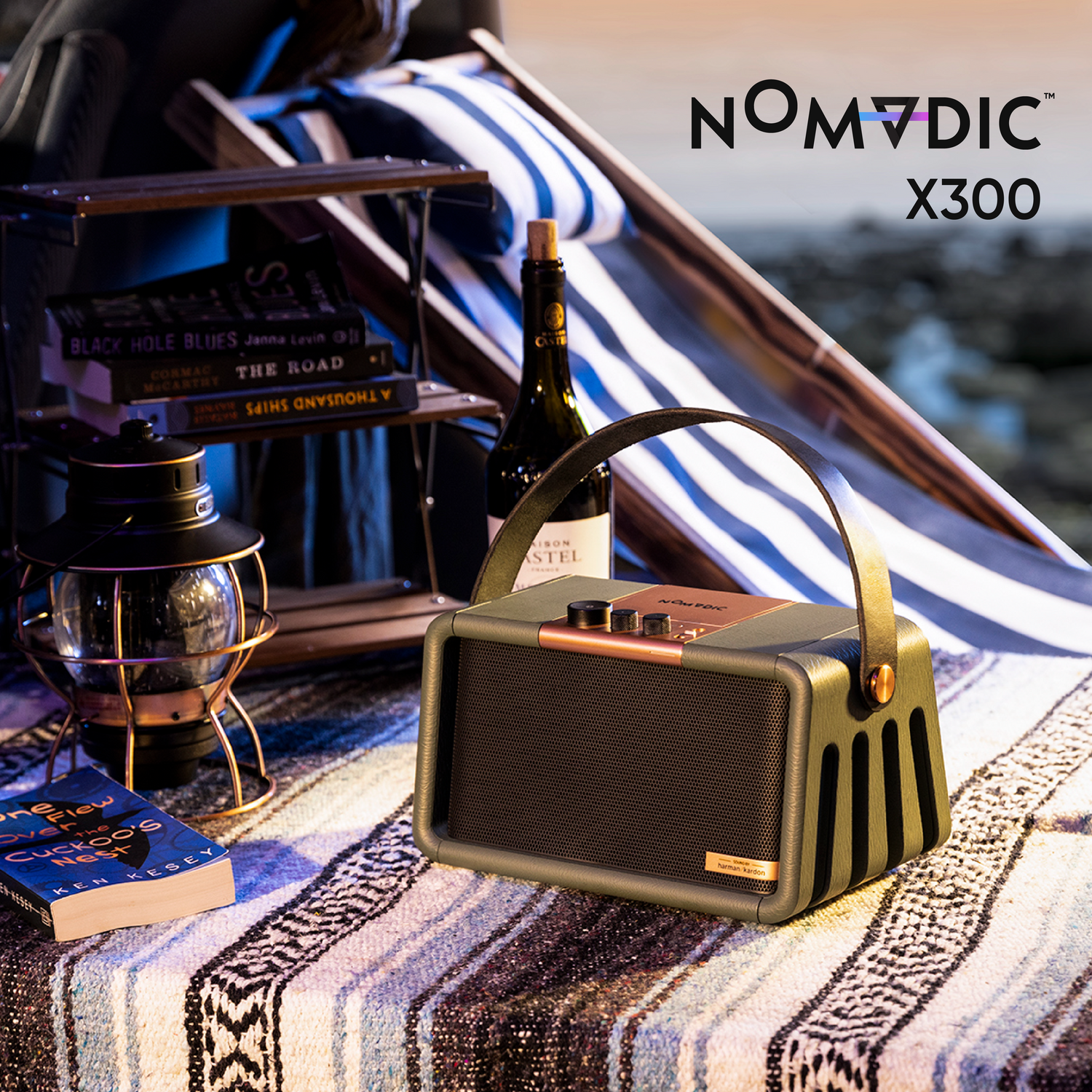 Customized Harman Kardon Speakers
X300's custom-designed Harman Kardon speakers deliver a new standard in portable projector sound quality.Get more vibrant treble, balanced mids, and deeper bass for a crisp, three-dimensional audio experience above conventional projectors.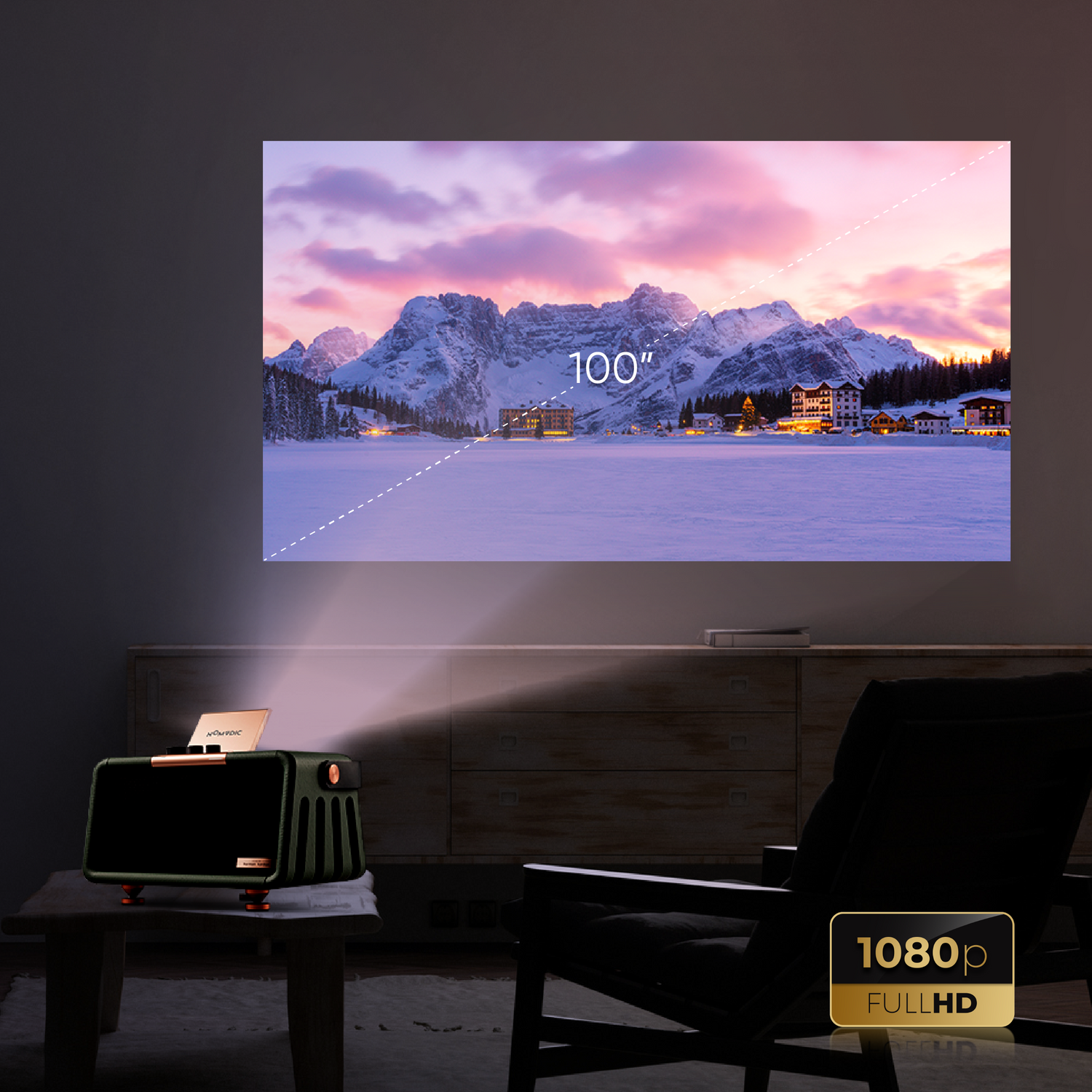 Full HD 1080p Projector
Don't limit your viewing, listening, or gaming experience to just your living room. X300 delivers full HD 1080p projection in stunning 100" imagery on any surface, in any angle.
Testimonials
"The X300 is super portable and can be taken to the wilderness. It's a lot easier to use compared to my previous experiences with projectors, and the sound quality is way better than I expected!" - Mario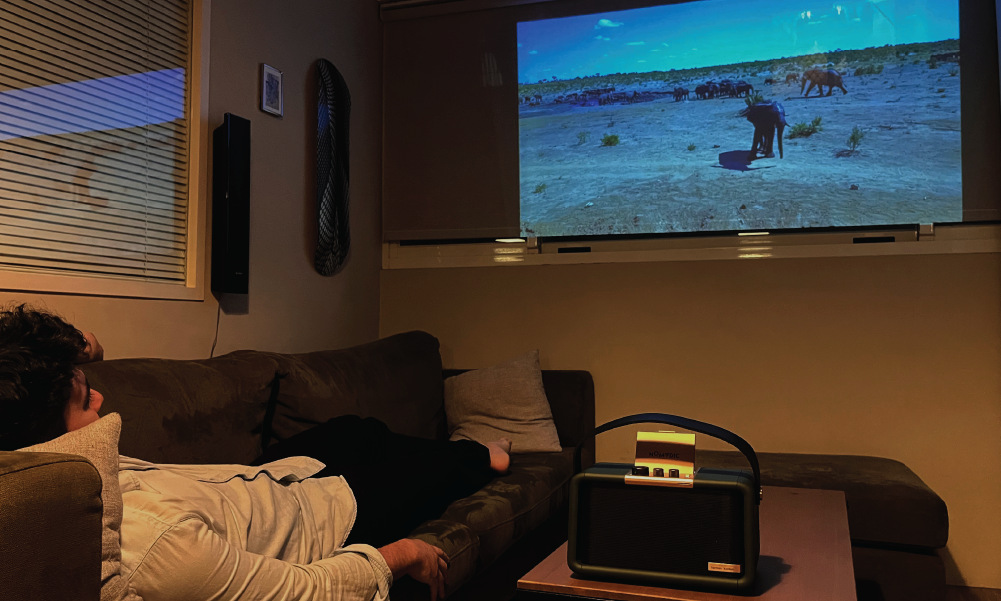 "The X300 is a party booster when having friends over - with its large screen size and decent speakers. It's pretty cool to lie on the couch and watch movies on my ceiling. Bringing it to camping or on road trips can be the next thing on my list." - Sean
"I really like the X300. It's well-designed and beautiful with the leather handle, color scheme, and details on the sides. I've never seen a speaker with projection functions. I can use it to play cartoons for my daughter without worrying about her hitting the TV or damaging eyes sight from watching TV." - Bonnie
"The X300 is super portable and can be taken to the wilderness. It's a lot easier to use compared to my previous experiences with projectors, and the sound quality is way better than I expected!" - Mario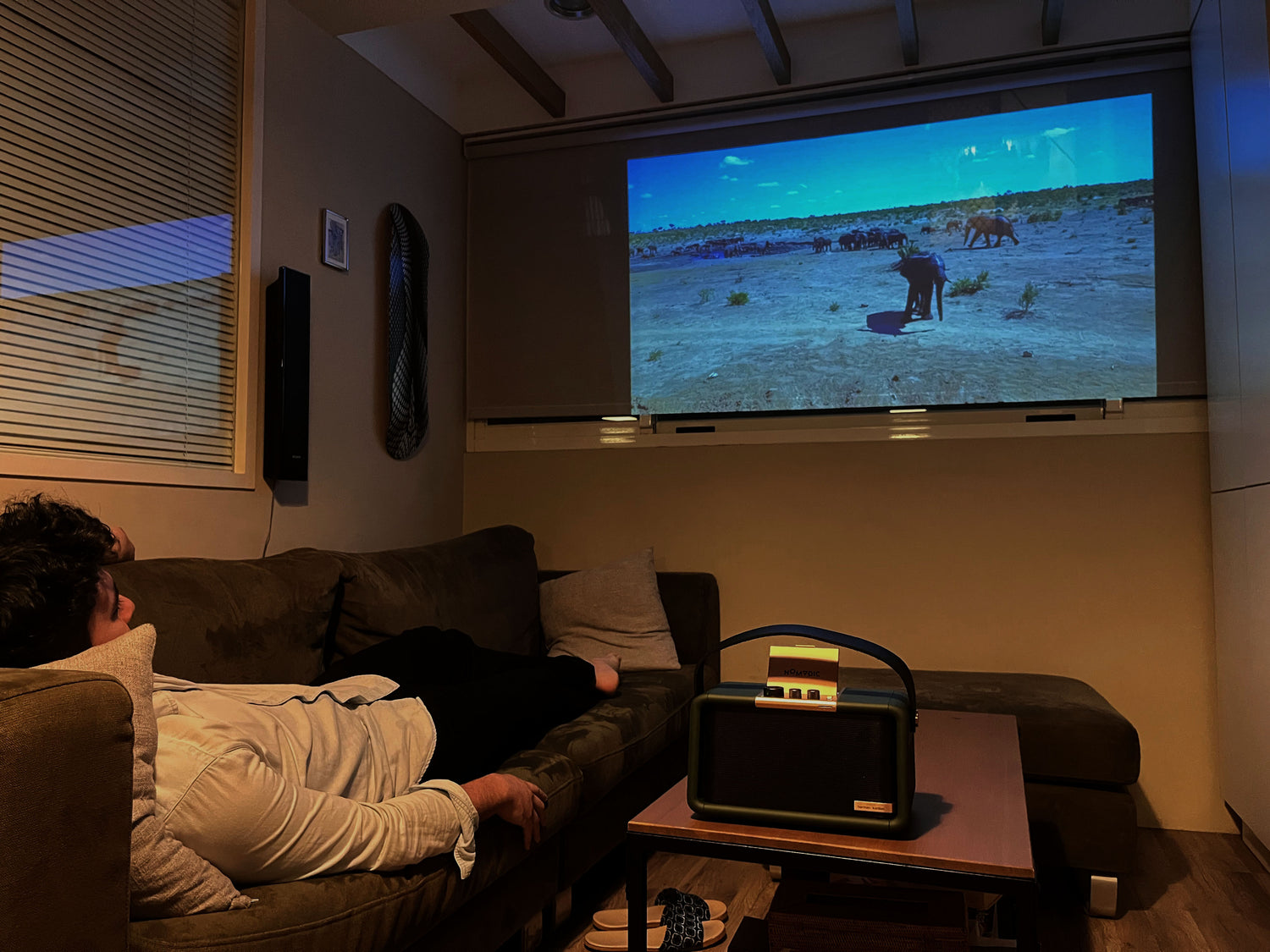 "The X300 is a party booster when having friends over - with its large screen size and decent speakers. It's pretty cool to lie on the couch and watch movies on my ceiling. Bringing it to camping or on road trips can be the next thing on my list." - Sean
"I really like the X300. It's well-designed and beautiful with the leather handle, color scheme, and details on the sides. I've never seen a speaker with projection functions. I can use it to play cartoons for my daughter without worrying about her hitting the TV or damaging eyes sight from watching TV." - Bonnie